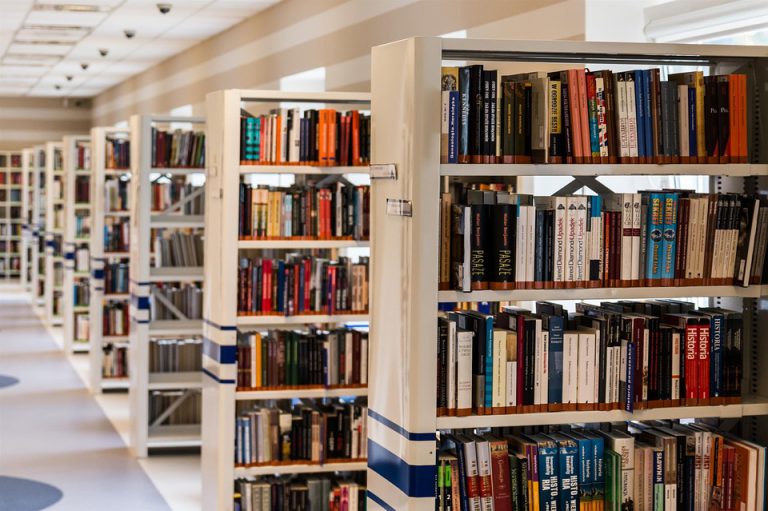 WELCOME TO THE LIBRARY OF FACULTY OF TECHNOLOGY…!
The Library of the Faculty of Technology aims to offer a comprehensive service for all the students, researchers and staff of the Faculty by providing the essential print materials to support their teaching, learning and research, adding value to information provision requirements for stakeholders of the University of Jaffna.
Along with the establishment of the Faculty in 2016, the library has evolved as a multi-disciplinary information resource network to consist of information sources including books from diverse technological disciplines, periodicals, project reports, codes magazines, publications, newspapers, etc. The new location of the library is in the second floor of the administrative building complex which is the first three-storied building, as one enters the Faculty of Technology from the main entrance. The library functions as a part of Main library which is located in the main premises of Jaffna University. Apart from the Main Library, there are six other branch libraries, namely Medicine, Engineering, Agriculture, Management Studies & Commerce, Siddha Medicine and Fine Arts; out of which libraries of Technology, Engineering and Agriculture faculties are located in Kilinochchi premises.
The Library provides membership to the students and staff of the Faculty of Technology. The lending facilities are provided to the registered members of the University of Jaffna library system. The undergraduates can get registered in the Library soon after admission to the Faculty of Technology. The readers are required to bring the university identity card for entering into the library and for any type of material transaction.
Senior Assistant Librarian in charge of the Technology Library,
Mrs. T. Janen (Snr. Asst. Librarian Gr. II),
MSc.(LIS), Dip (SLSI), B.Sc (Hons.) (Peradeniya)